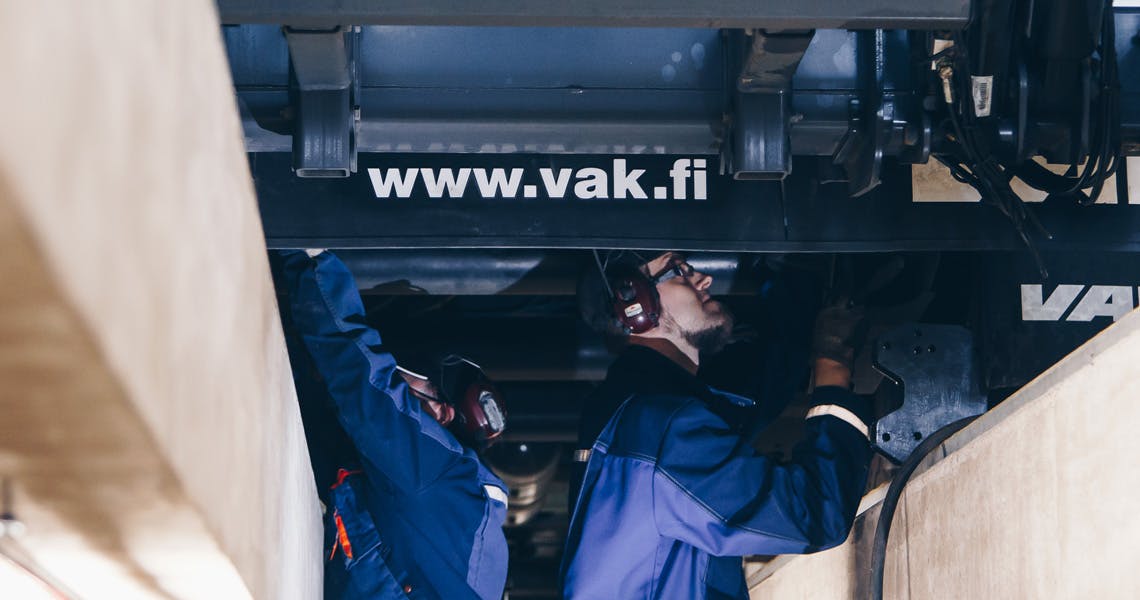 VAK Academy – what does it mean?
▪ VAK Academy is an apprenticeship organized by VAK Oy, where you complete an official professional qualification alongside a permanent job. You work and study at the same time, and your salary will be paid in accordance with the Finnish collective agreement in the industrial field (TES) already during the training. ▪ The duration of the training is about one year, and its content is tailored to your skills, interests, and previous experience. Studying mainly takes place at the workplace. In addition, you participate in lectures at an educational institution a few times a month. ▪ After training, you will have an official degree in the field as proof of your skills, which is useful in the job market. After the apprenticeship, you have the opportunity for a long-term career in your new profession. ▪ The apprenticeship is aimed at both those at the beginning of their working careers and more experienced workers. The aim of the apprenticeship is either to get a new job in the field or to deepen and update previous knowledge through a vocational qualification. You are a suitable applicant if you already live in Finland and have a working permit.
Check out the open positions and apply now!